Custom Signage Design
While the brewery team was busy handling the brewery's construction, finances, hiring, and planning, Creative Juices handled the establishment's signage from the beginning. We planned the sign locations, designed them to match the building and the brewery branding; we also engineered their installation up-front to avoid unexpected problems later.
Permitting Services
Did you know a permit is required for building signs? Permit experts at Creative Juices planned each of the brewery signs up-front to comply with city ordinances, and handled the permitting process end-to-end with City of Oceanside planners to save the client time and hassle.
Digital Design Proofs Provided to Client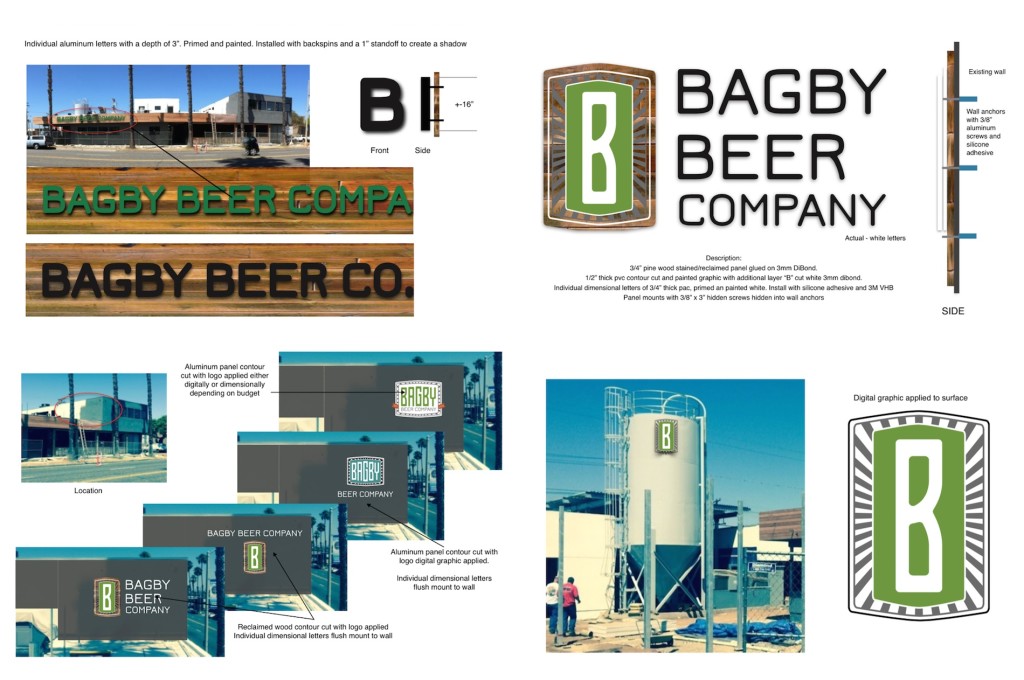 Approved City Permits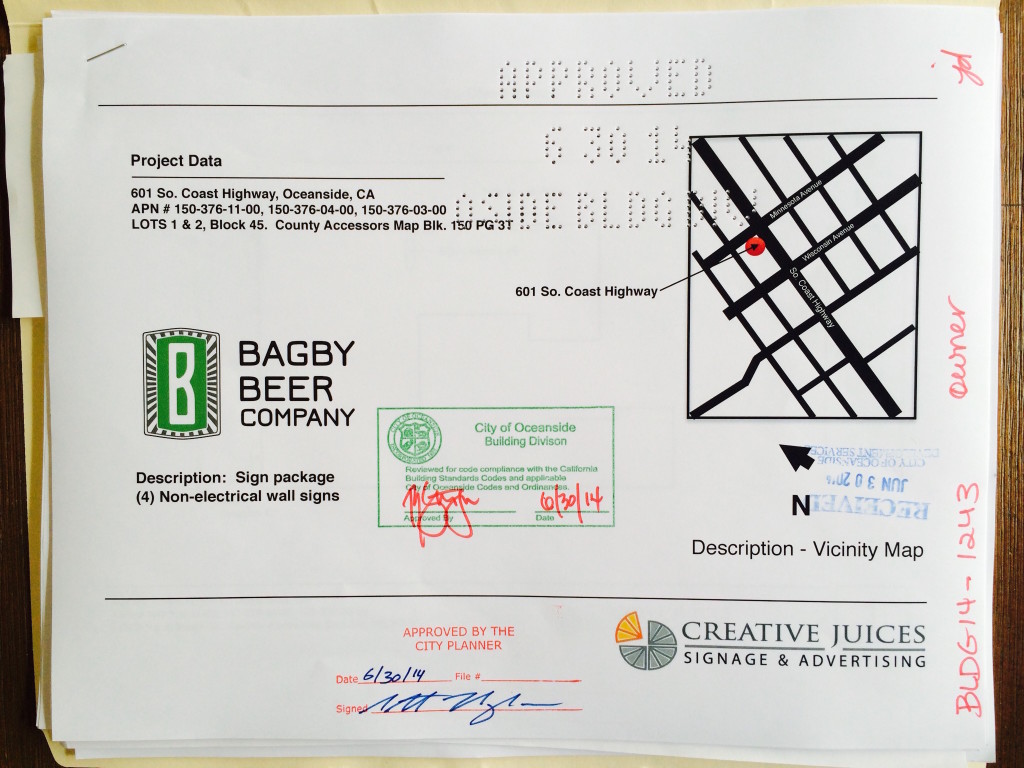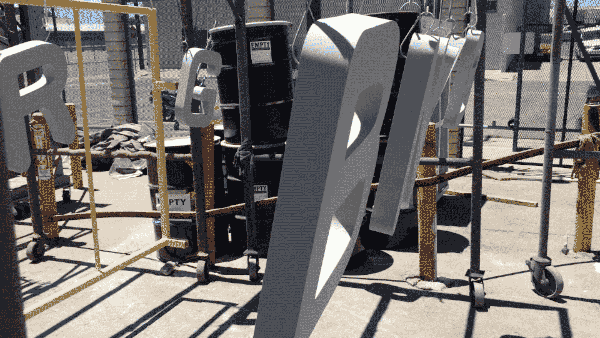 Custom Sign Fabrication
Even for signs as large and varied in material as these, our team hand-built each of the brewery signs, passed them through rigorous quality control, and eventually wired signs illuminated from the rear to electricity.
Installation Prior to Open
In time for the restaurant's planned opening, our team of licensed and insured Installation specialists mounted all of the signs to the wall according to plan. We also handled the brewery's smaller signage needs – such as "Tow Away" signs in the parking lot – to save them the hassle of dealing with another company.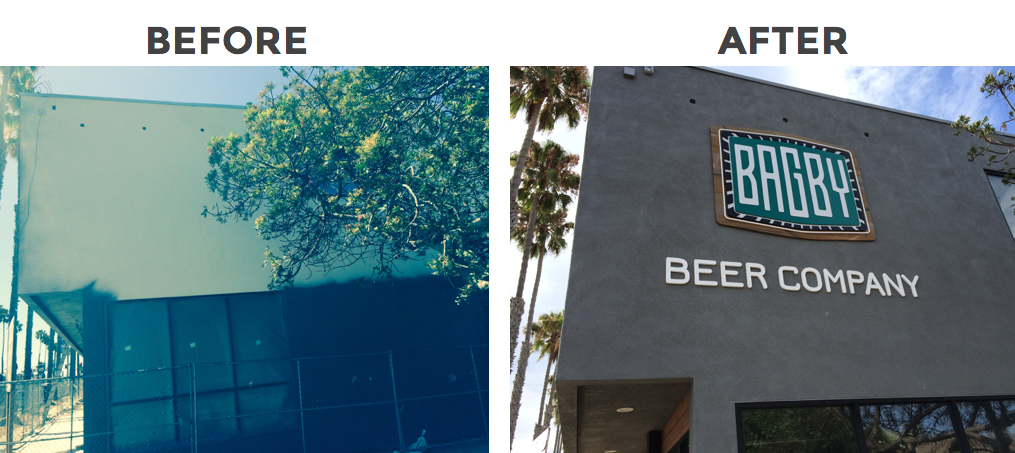 Completed Project Photos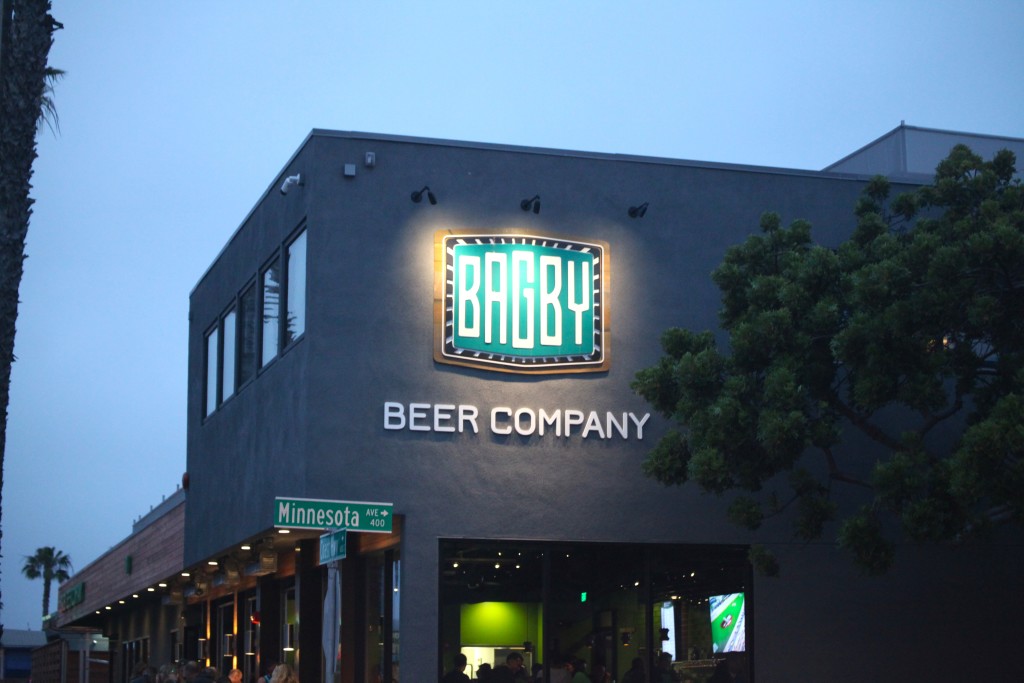 Client Feedback
For everything sign related look no further than Creative Juices Signage, super talented guys! An absolute pleasure to work with – we will continue to return to them for all our signage needs. The owner, Ian does what he says he'll do, when he says so, and better than you thought it could be done, and all for terrific value.
– Dande B.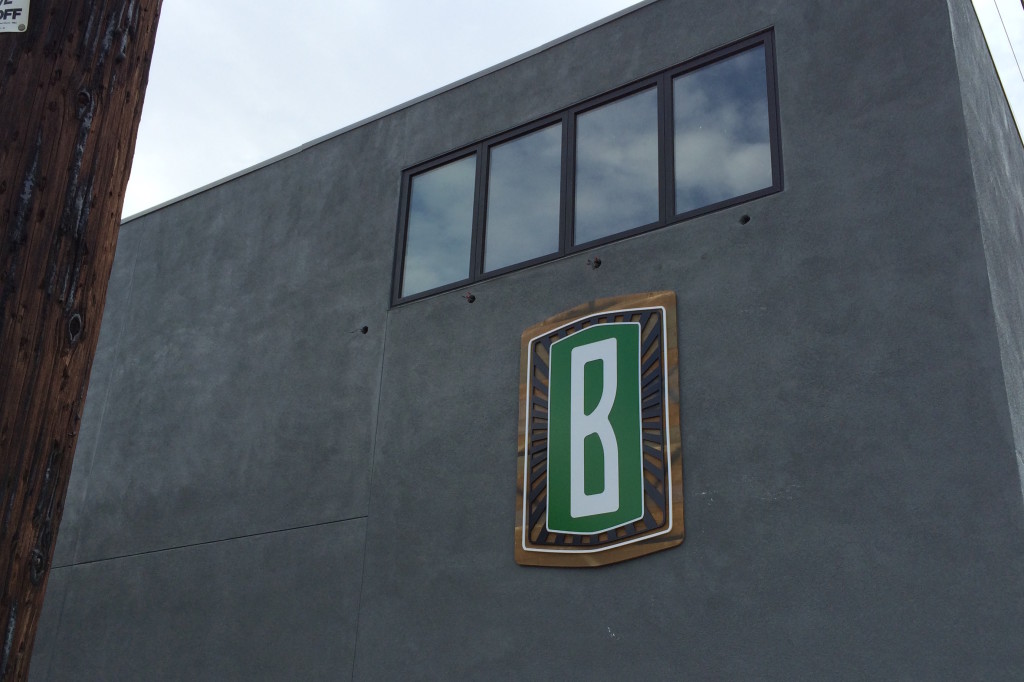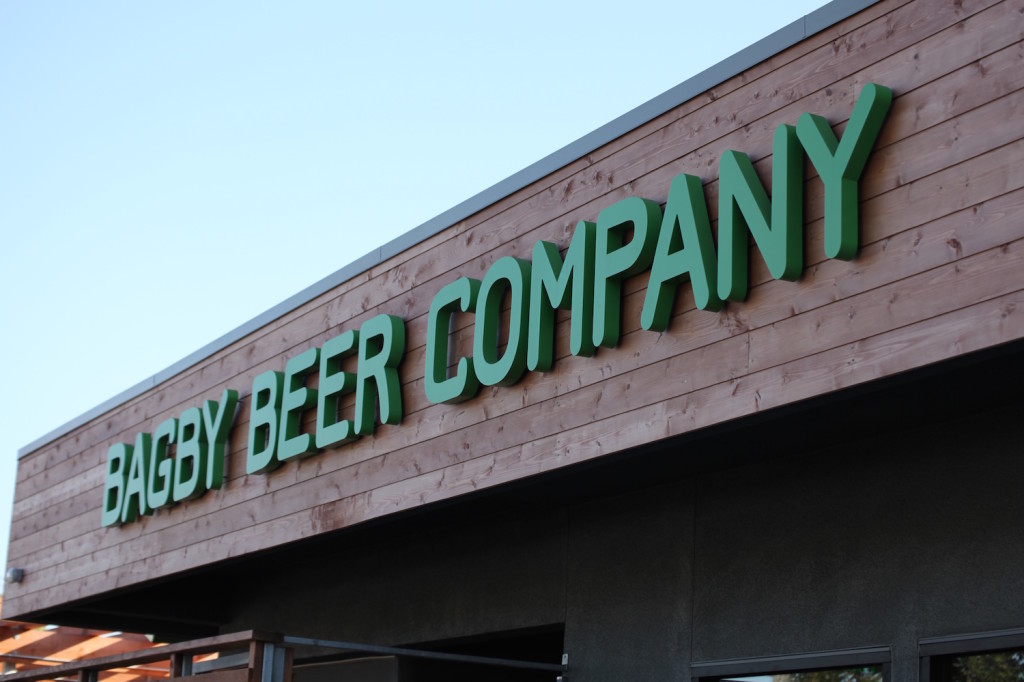 Get your sign started today!
If we can design, fabricate, and install fabulous signs for an Oceanside brewery, imagine what we can do for you! Give us a call today at (858) 750-8363 or get a free quote.