A Workspace Transformed
When a credit counseling company needed to boost morale in their office, they reached out to Creative Juices to make it happen. We sat down with the company to determine their goals, presented a comprehensive design package, and began the complete transformation on Friday so it would be ready for work on Monday!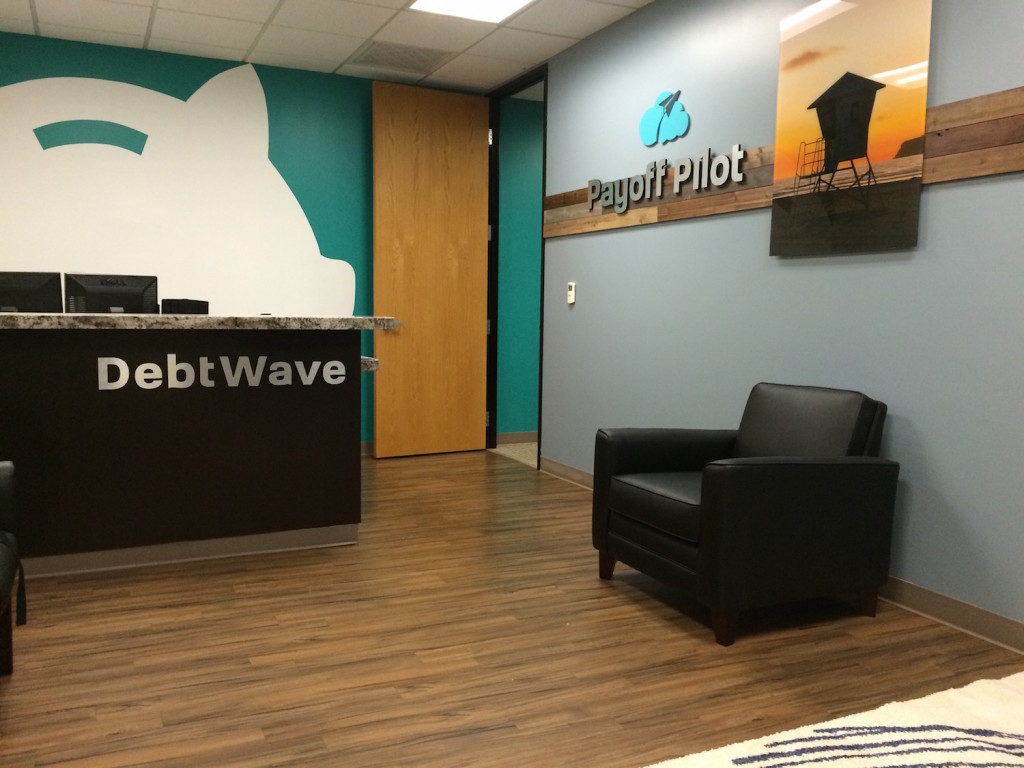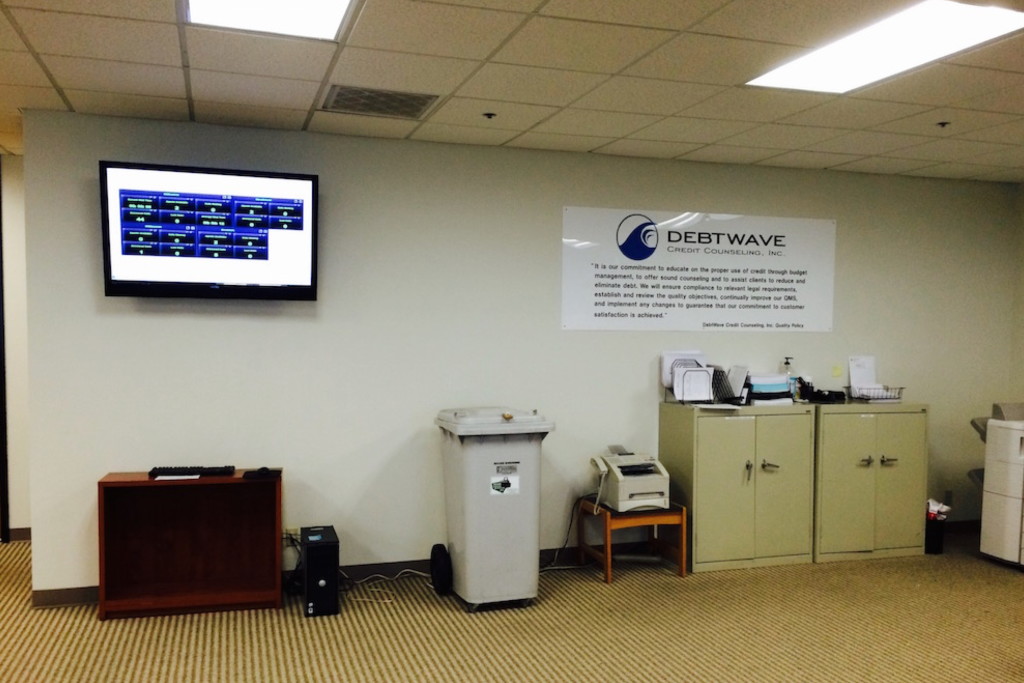 Before Creative Juices entered, the office was drab and boring.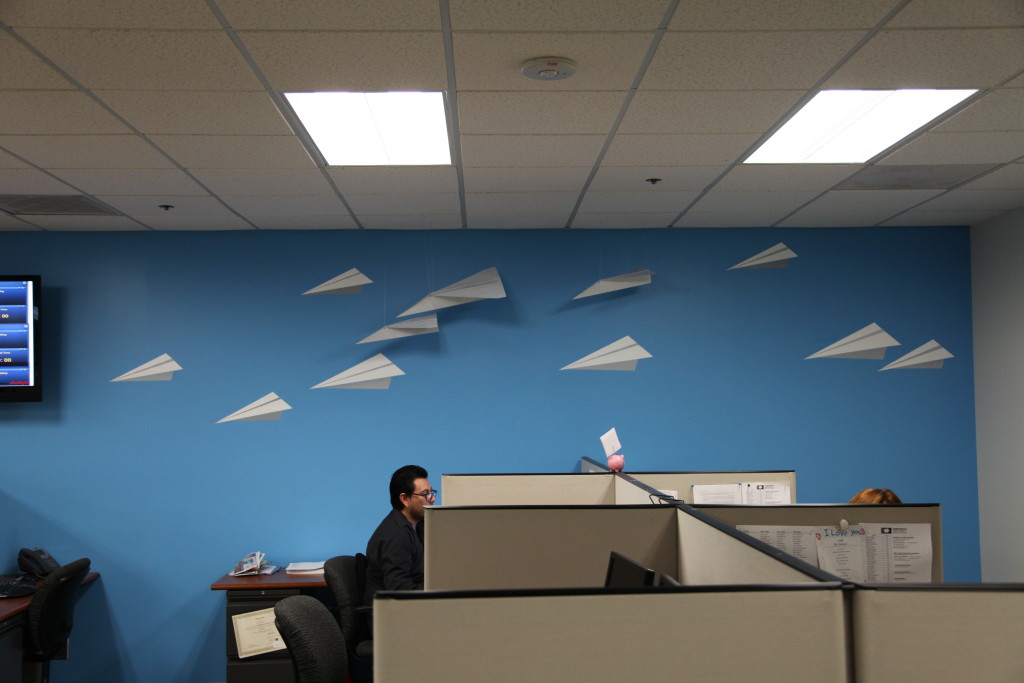 We adjusted the cubicle layout to stimulate productivity and revamped the entire area with the addition of a painted wall and 3D airplanes.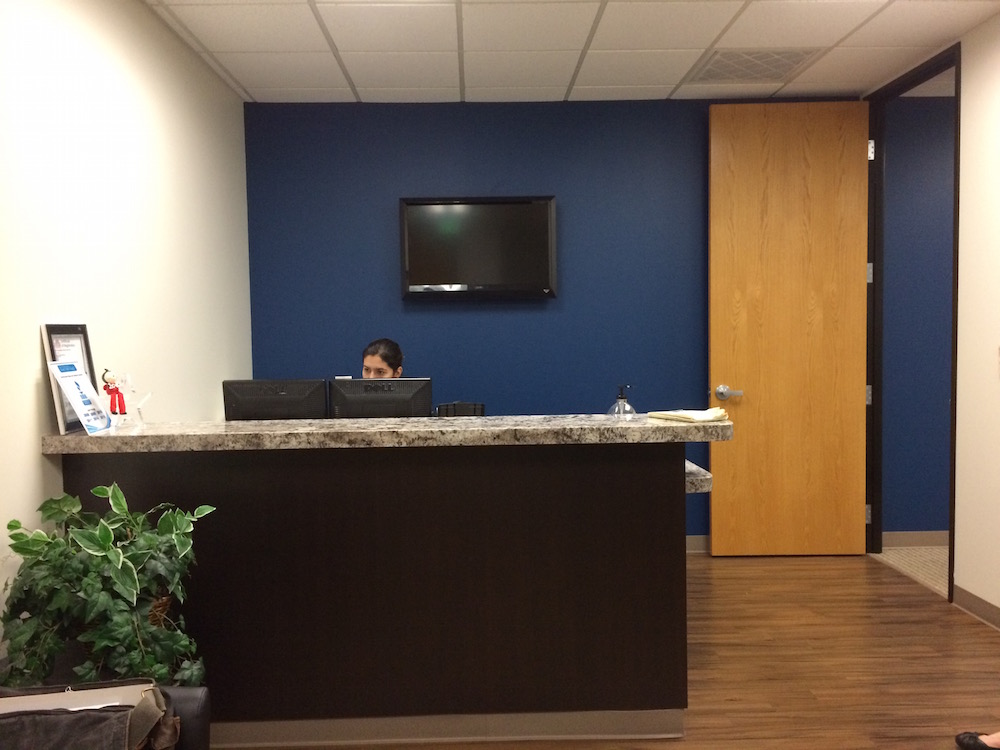 The front lobby was originally cold and dull, so we set out to make it more inviting.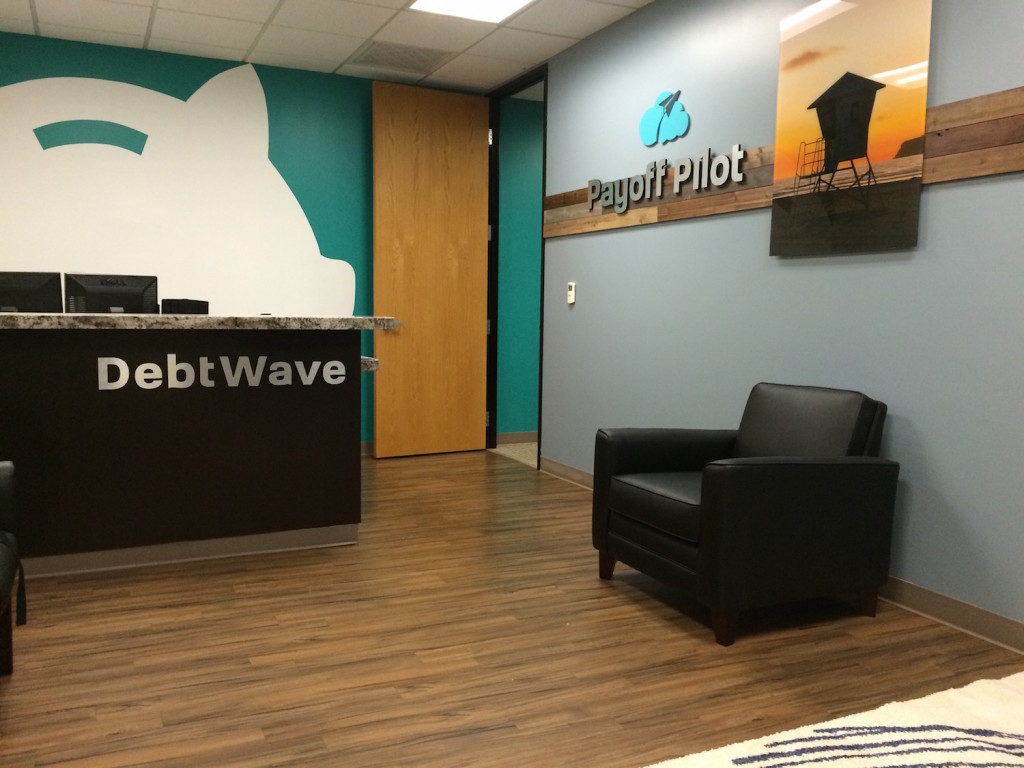 With the addition of brushed aluminum lobby signs, colorful walls, and a stylized element on the far right wall made from recycled wood, the space has new pop.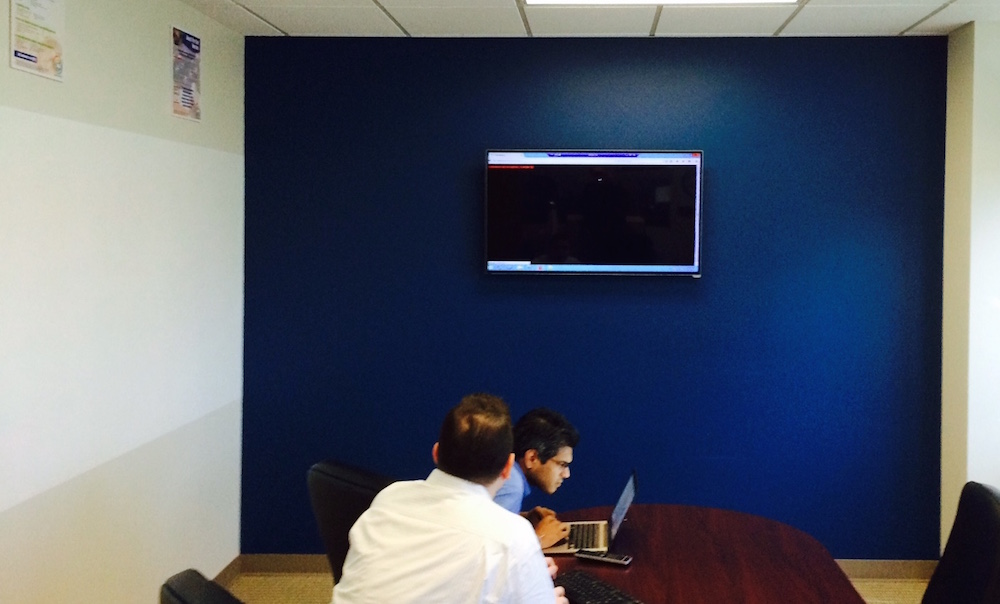 The client wanted the conference room to be more stimulating and energetic.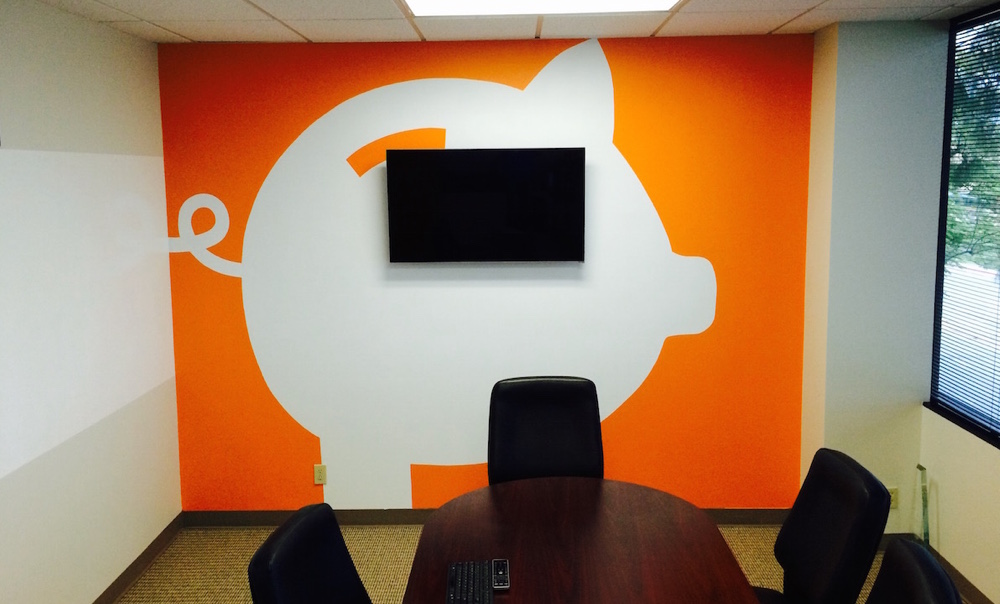 Creative Juices added energy to the room and made it a bright think-tank rather than a monotonous meeting space.
A Complete 360º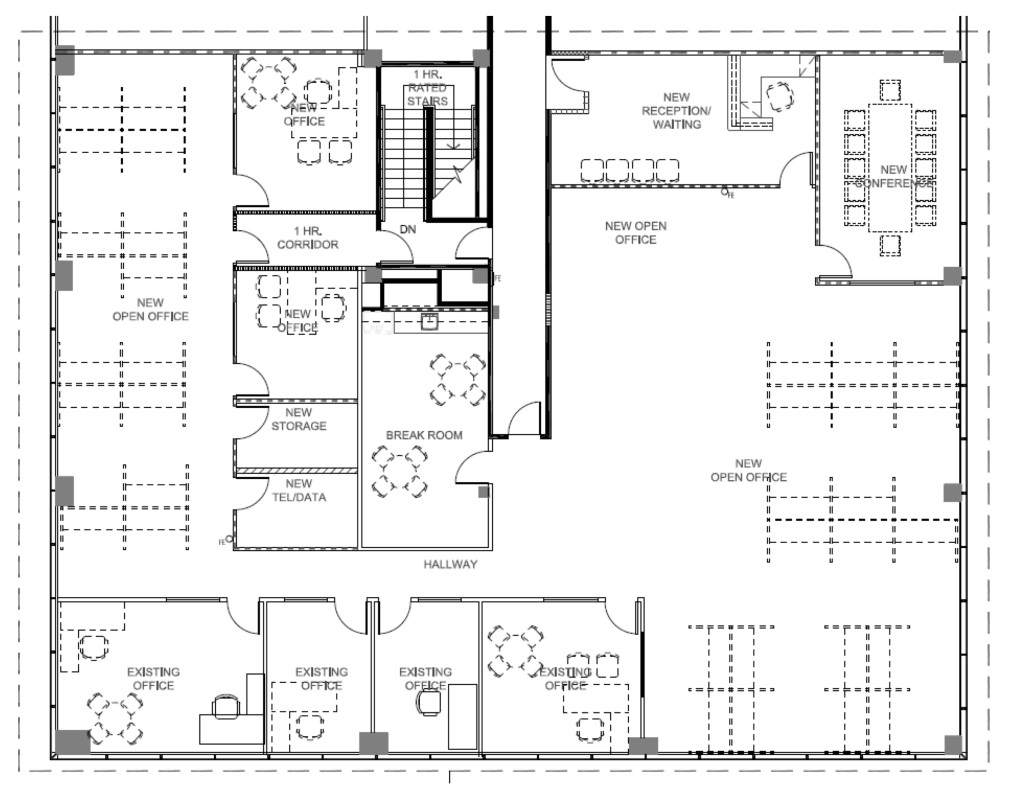 Our modifications covered the break room, entire workspace, as well as the executive offices. By pre-fabricating many of the components in-house ahead of time, we were able to save significant time during installation and complete the bulk of the makeover in just one weekend!
Reclaimed wood was used as a stylistic element in the front lobby.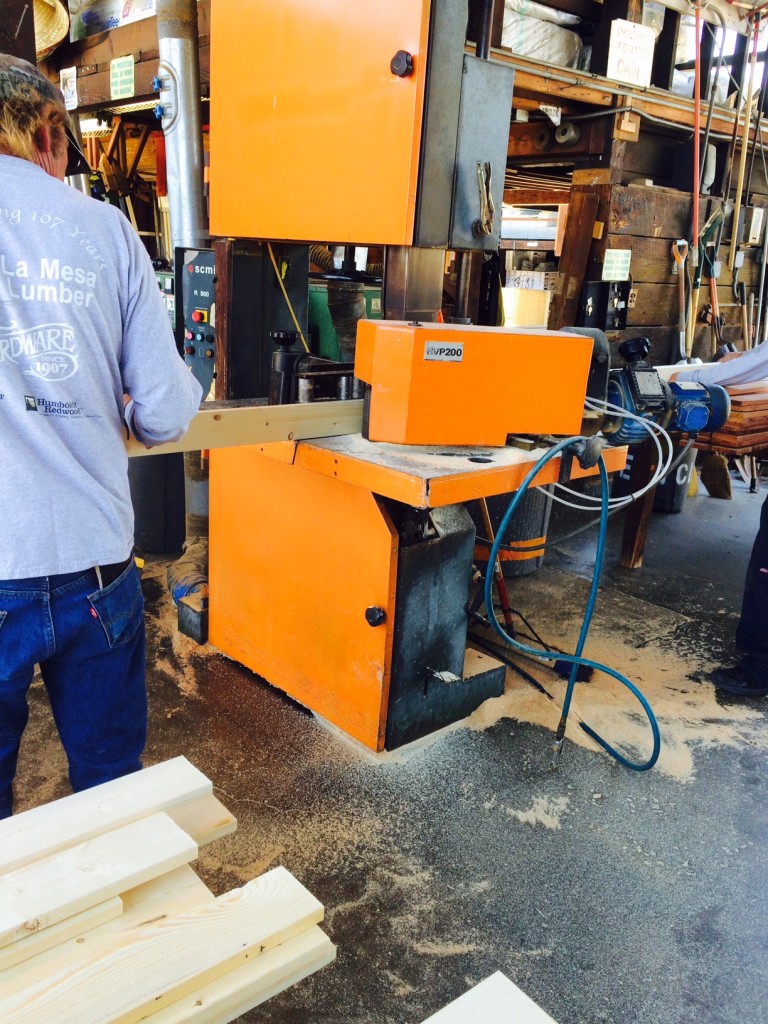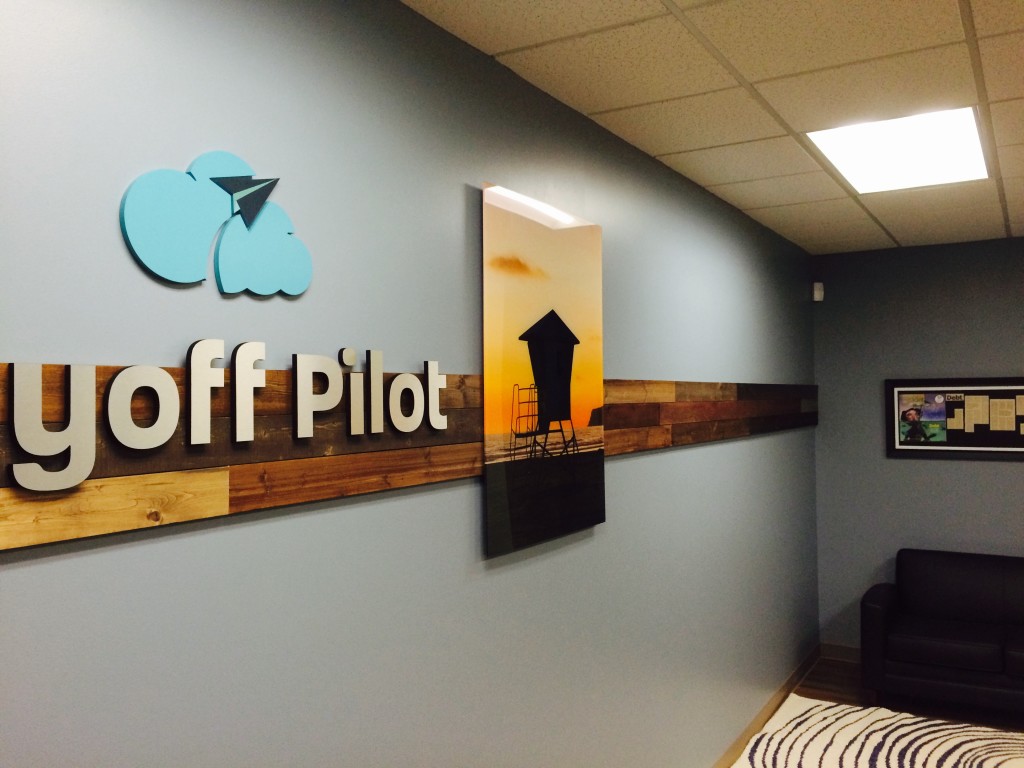 We built and hung three-dimensional "paper" airplanes above the cubicles near the front, visible from the conference room door.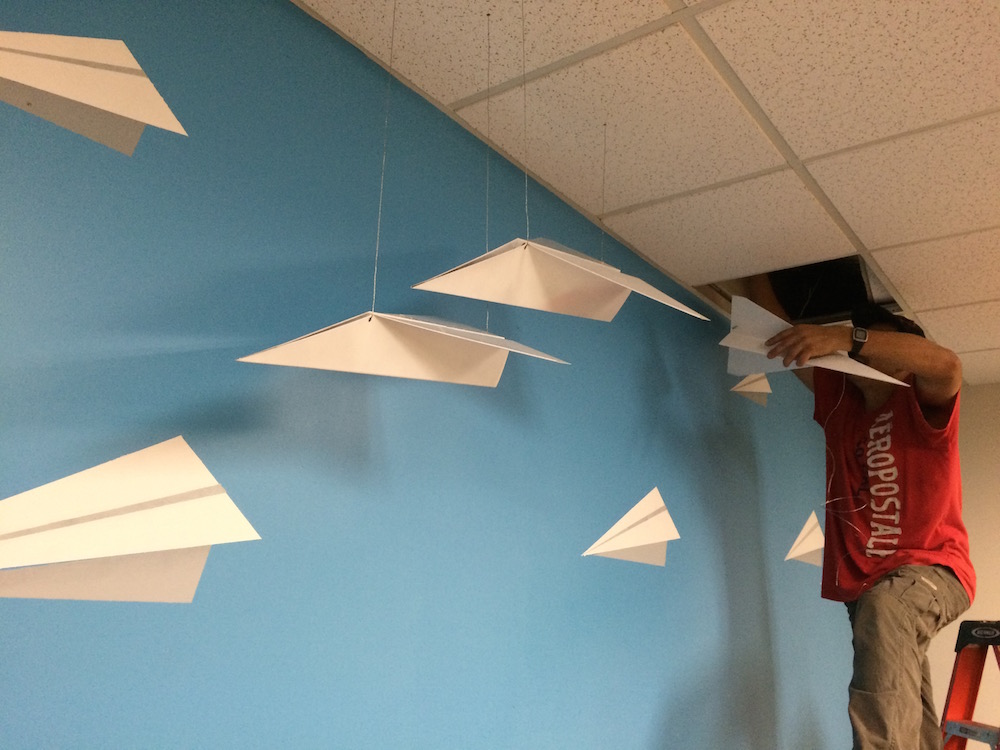 To match the credit consulting company's logo, our artists hand-painted a series of colorful piggy banks to liven up the office!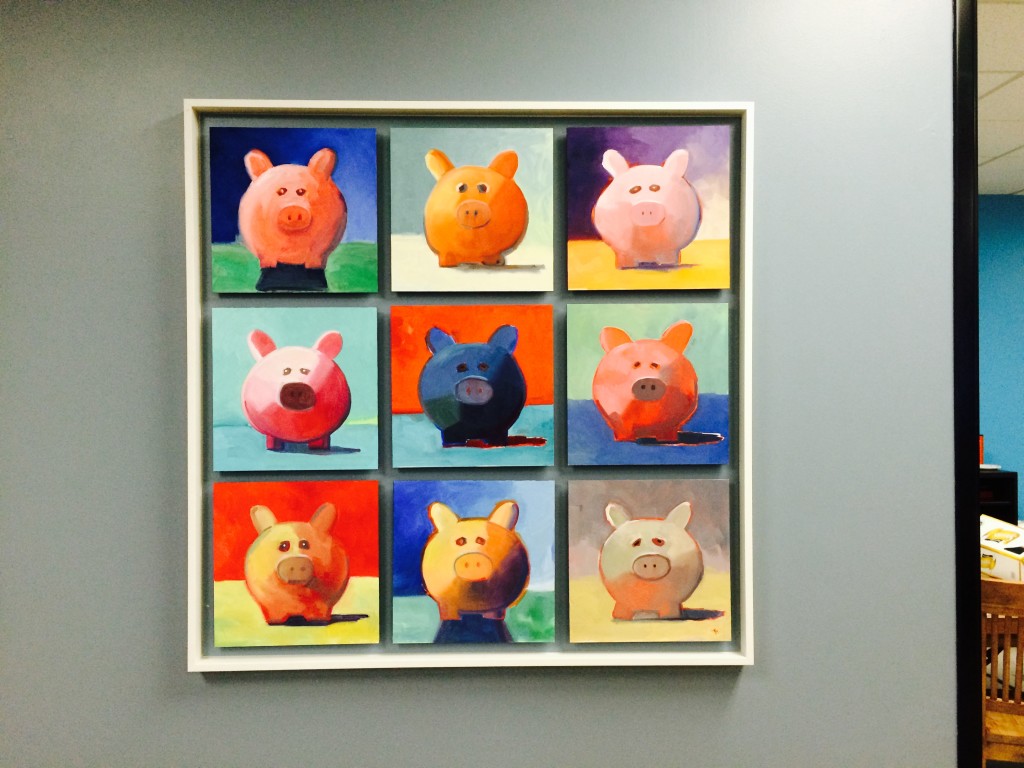 Creative Juices custom-made a fun neon sign for the break room, painted the wall sky blue, and installed an employee storage rack along the side.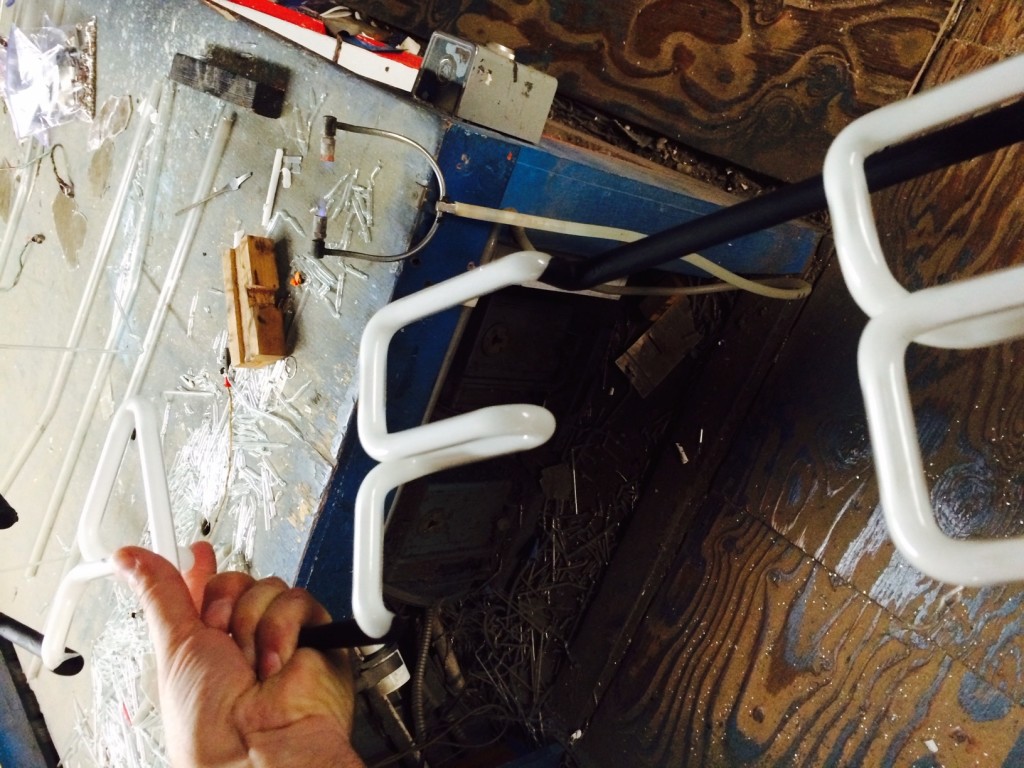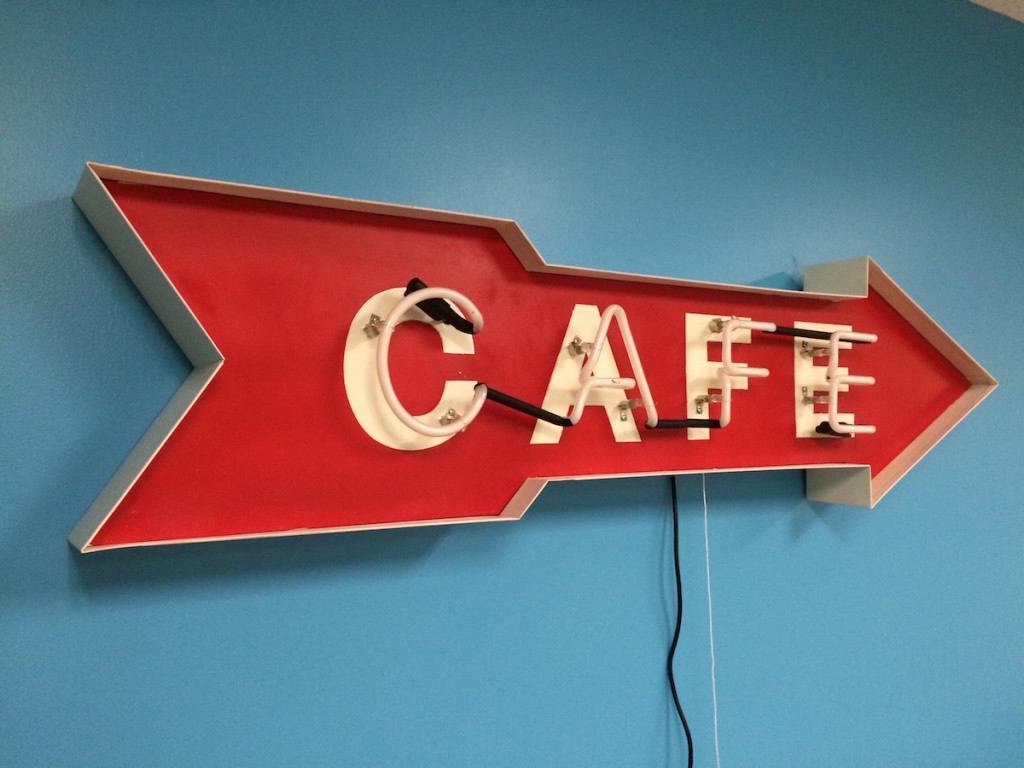 An office transformed in 72 hours!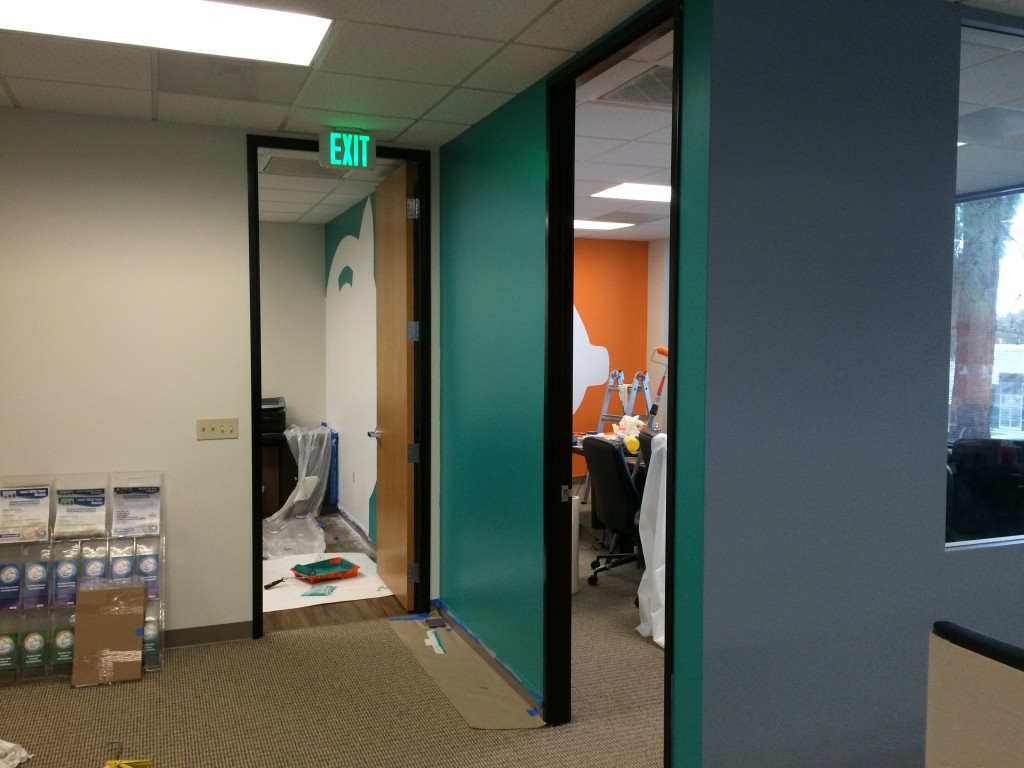 We're ready to help you revamp your space!
Looking to liven up an office space? Or just add a new sign to your lobby? Get in touch with us now to save time and money!