Downtown San Diego Office Makeover
When a company decided to renovate their floor in a downtown San Diego office building, they called on Creative Juices to design, build and install. See how our comprehensive office redesign packages can make your space come to life!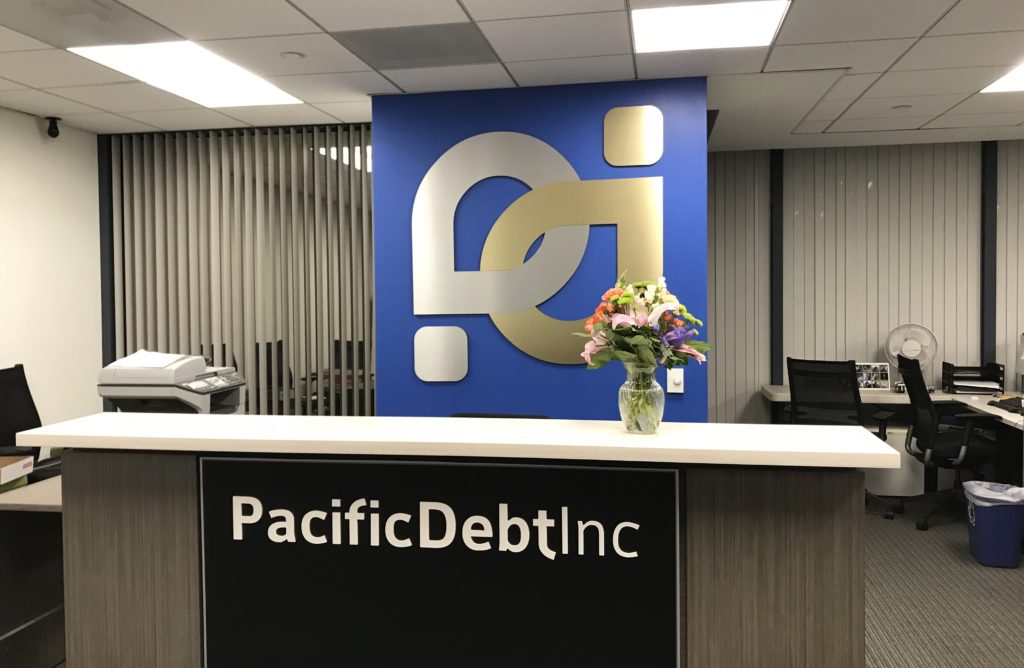 This office space needed some fresh energy to keep employees motivated.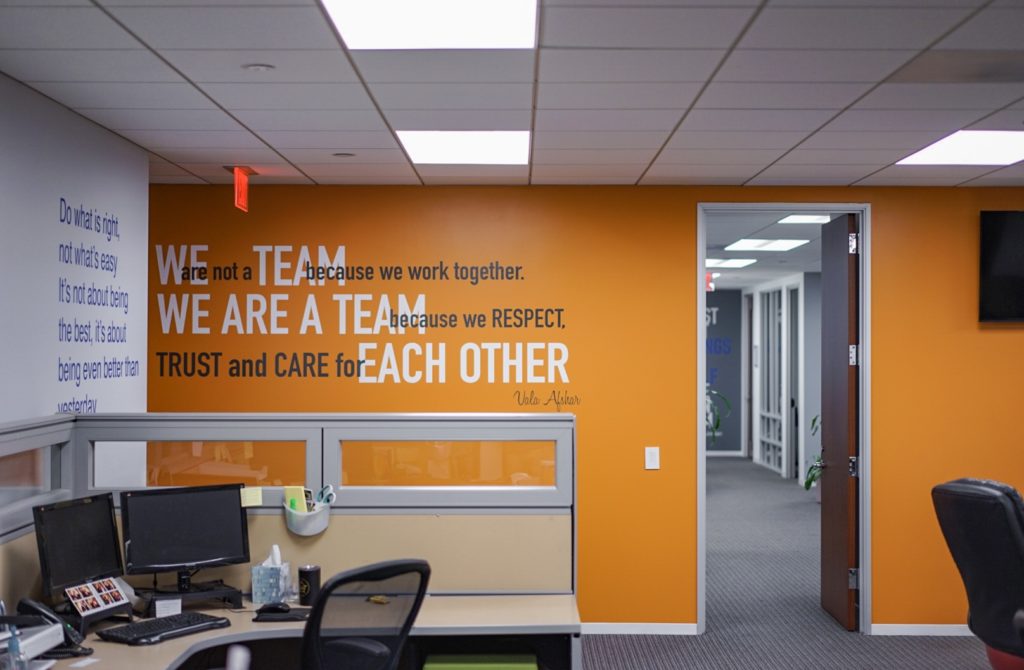 We quickly installed motivational graphics and a new color scheme!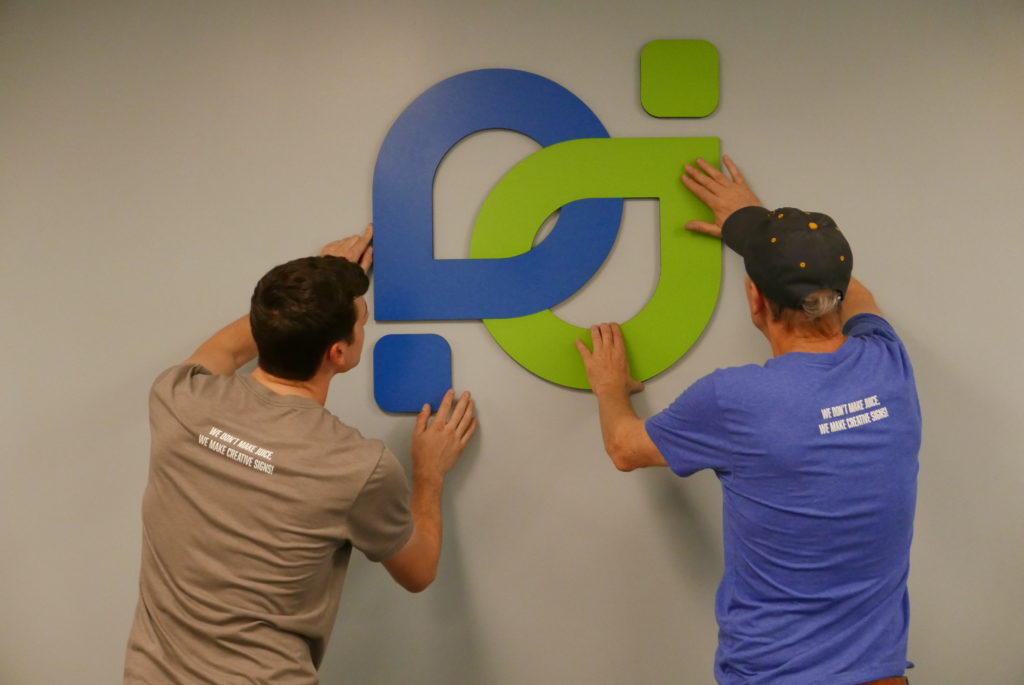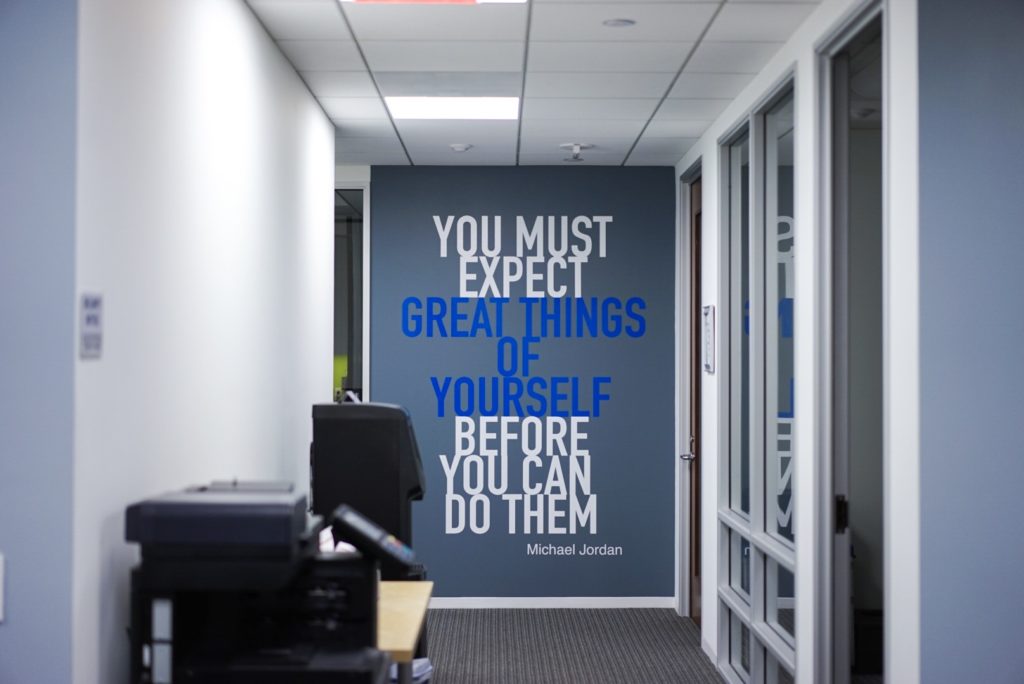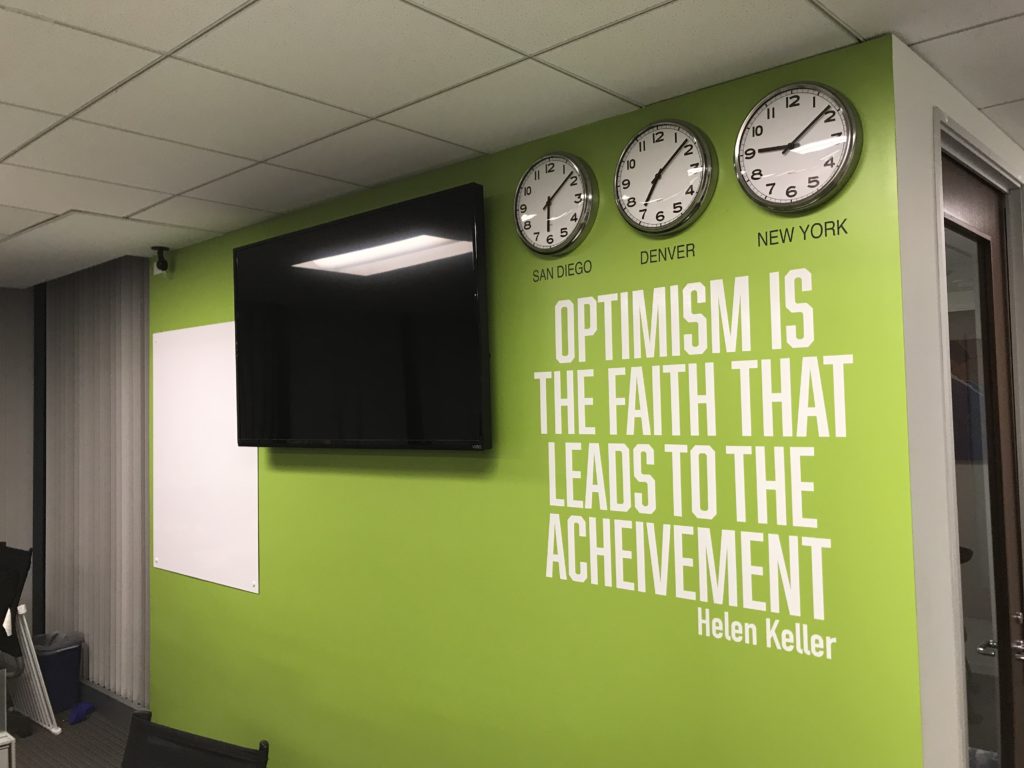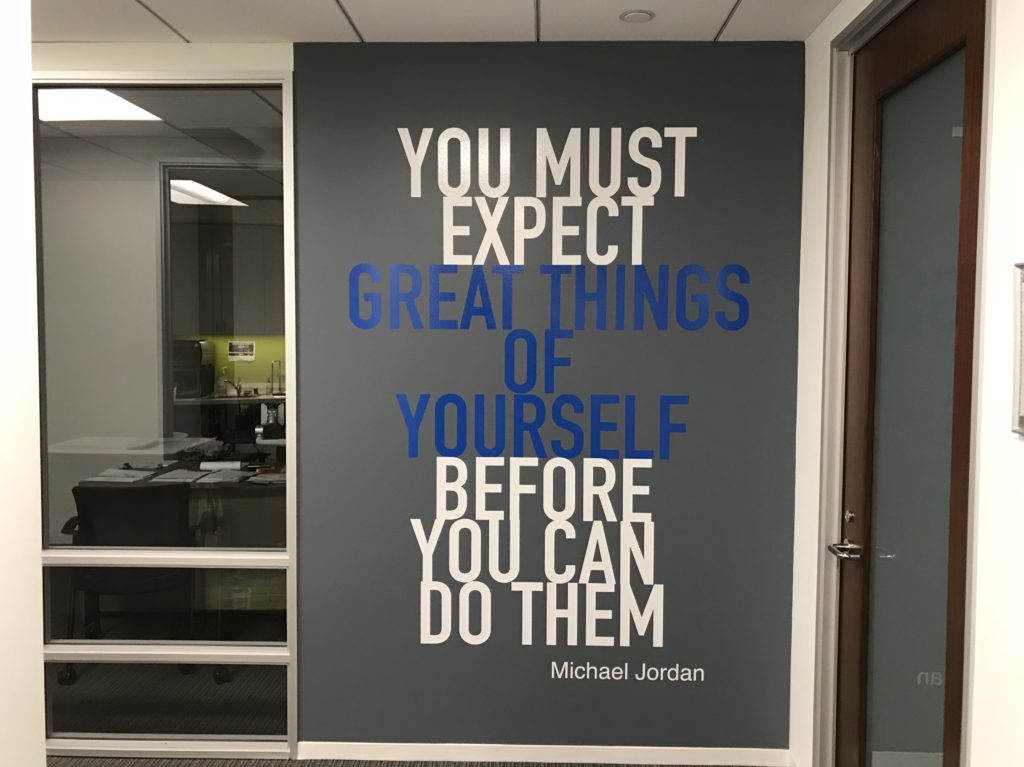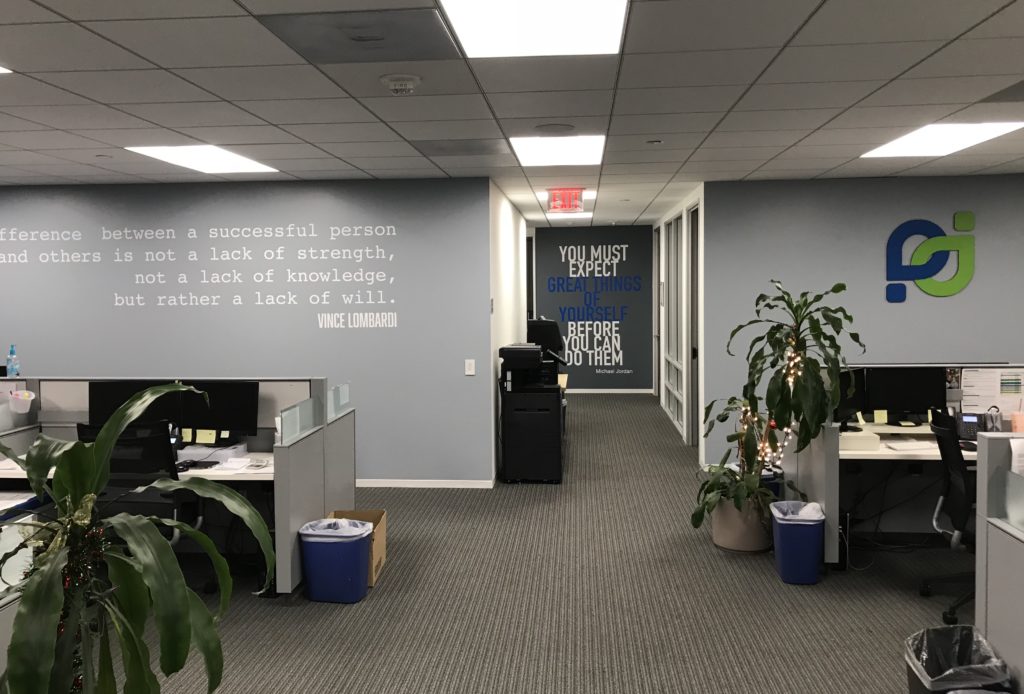 Let's talk about your office!
Our team of signage and office design experts is ready to help you re-imagine what your space can be like. Give us a call now, we'd love to hear from you! (858) 750-8363